IDW Delivers Banned Classics in Haunted Horror #1
Oct 02, 2012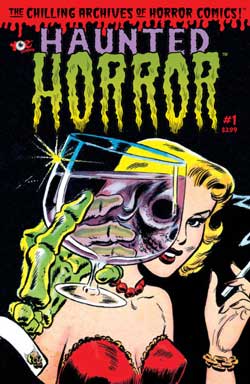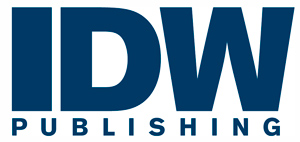 ---
HAUNTED HORROR #1
(AUG120397E, $3.99)
---
Creators: (A) Bob Powell & Various (CA) Lee Elias

Why You Should Buy: A comic so good it's...SCARY! Imagine you were a kid in the 1950s reading contraband horror comics under the bed covers by flashlight! You were devouring the very comic books you parents, your teachers and anti-comics crusader Dr. Fredric Wertham were trying to keep out of your hands! Now you can recreate that same experience, because the comics that were banned are back in actual comic book format! The people that brought you Dick Briefer's Frankenstein, Bob Powell's Terror and Zombies are now producing a comic book series filled with the best of worst vintage horror comics that will rot your mind! Don't dare miss the first issue of Haunted Horror from the Chilling Archives of Horror Comics fiends!

Appeal: Readers who pick up this book will be transported back in time to the Golden Age of Comics via the spookiest, scariest stories of the 1950s that were banned by the Comics Code Authority. Horror fans, comic history buffs and anyone who enjoys a good thrill will want to add this title to their library.
To find a comic shop near you, visit the Halloween ComicFest Store Locator.