Exclusive Halloween ComicFest Preview — Stitched Mini-Comic
Sep 08, 2017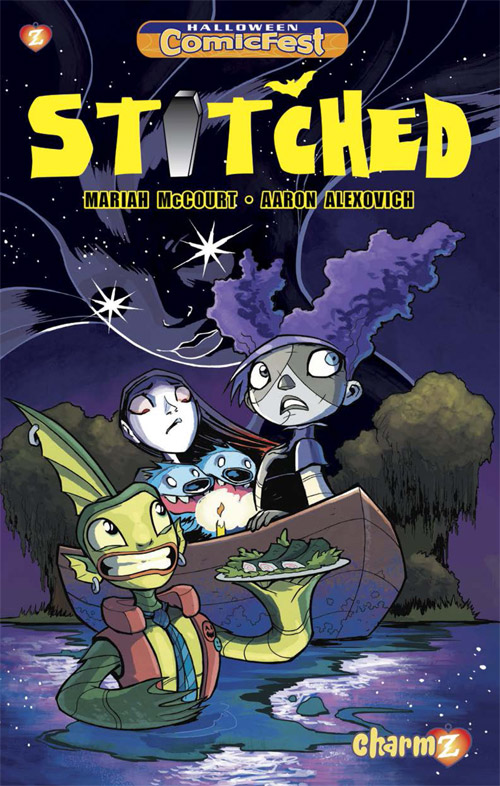 Stitched Mini-Comic
(W) Mariah McCourt (A/CA) Aaron Alexovich
A special excerpt from the premiere Charmz graphic novel. Crimson Volania Mulch has a problem; she just woke up in a crypt and, besides her name, has no idea of who, where, or what she is. Welcome to the Cemetery of Assumptions, a vast landscape of stones, mausoleums, and secrets. Home to monsters and mayhem, it may also hold the answers to her unknown parentage. Crimson is a resourceful patchwork girl and determined to find the answers.
Pick up a pack of 25 mini-comics for only $4.99 on September 27th at your local comic shop!

Give out the Stitched Mini-Comic to trick-or-treaters on Halloween!