#NCBD 10/17/18: HCF's 5 Comics for New Comic Book Day!
Oct 17, 2018
Every Wednesday is New Comic Book Day (#NCBD) in comic book shops, where new comics release hit the shelves of comic book shops for eager fans to pick up and purchase.
We've highlighted five comics that are perfect recommendations for any Halloween ComicFest fan looking to get into spookier, Halloween-like comics!
In this week's list, for books coming out 10/17/18, there's definitely something for everyone: See the few remaining Marvel heroes fight for survival in Marvel Zombie, Junji Ito meets Mary Shelley in Frankenstein: Junji Ito Story Collection, the weekly Spookhouse event continues, and more!
What will you be picking up this week? Let us know over Facebook or Twitter!
---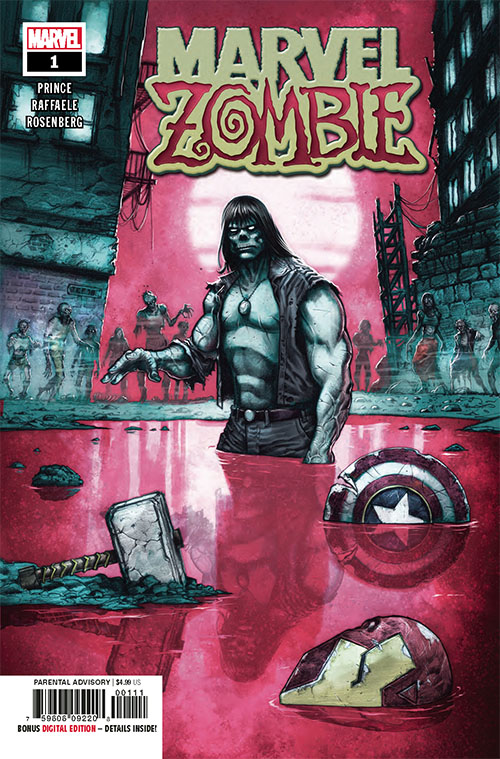 Marvel Zombie #1
(W) W. Maxwell Prince (A) Stefano Raffaele (CA) Juan Ferreyra

NEW FROM THE HOUSE OF IDEAS! MARVEL ZOMBIES IS BACK...WITH A TWIST!
Years after an incurable zombie virus ravaged the world, a small colony of survivors is protected by the Marvel U's few remaining heroes, including Spider-Man, Daredevil and the Falcon. But when their last chance at salvation arrives, will they be willing to sacrifice their own humanity in the process? From the twisted minds of ICE CREAM MAN writer W. Maxwell Prince and Stefano Raffaele (Generations: Hawkeye) comes the next macabre obsession for fans of The Walking Dead and The Road!
Parental Advisory
In Shops: October 17, 2018
SRP: $4.99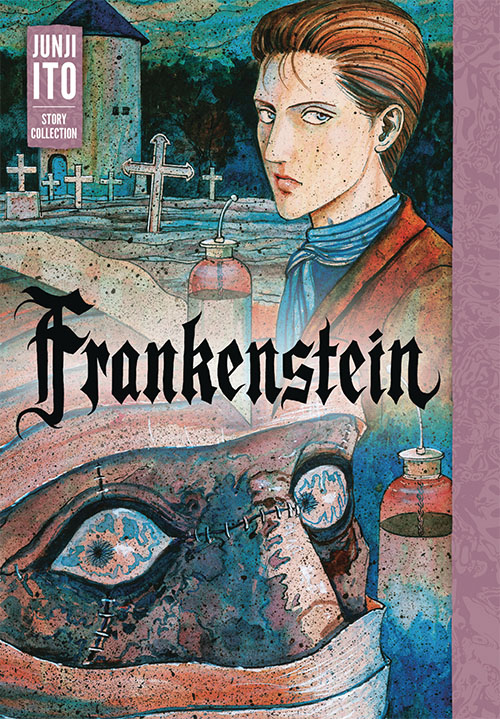 Frankenstein: Junji Ito Story Collection
(W) Junji Ito (A/CA) Junji Ito
Junji Ito meets Mary Shelley! The master of horror manga bends all his skill into bringing the anguished and solitary monster-and the fouler beast who created him-to life with the brilliantly detailed chiaroscuro he is known for.
Also included are six tales of Oshikiri-a high school student who lives in a decaying mansion connected to a haunted parallel world. Uncanny doppelgangers, unfortunately murdered friends, and a whole lot more are in store for him.
Bonus: The Ito family dog! Thrill to the adventures of Non-non Ito, an adorable Maltese!
In Shops: October 17, 2018
SRP: $22.99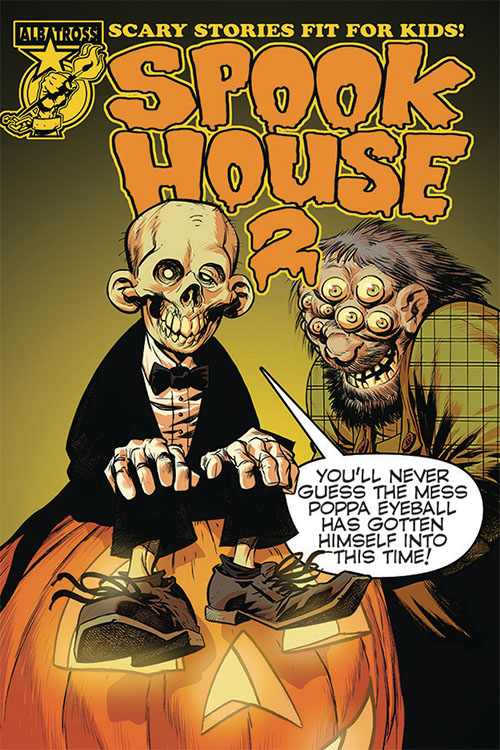 Spookhouse 2 #3 (of 4)
(W) Eric Powell, Lance Inkwell (A) Lance Inkwell, Hilary Barta (A/CA) Eric Powell
The annual Albatross Halloween comic for kids of all ages is back in a weekly October event! Issue #3 features the work of Eric Powell, Lance Inkwell, and Hilary Barta!
In Shops: October 17, 2018
SRP: $3.99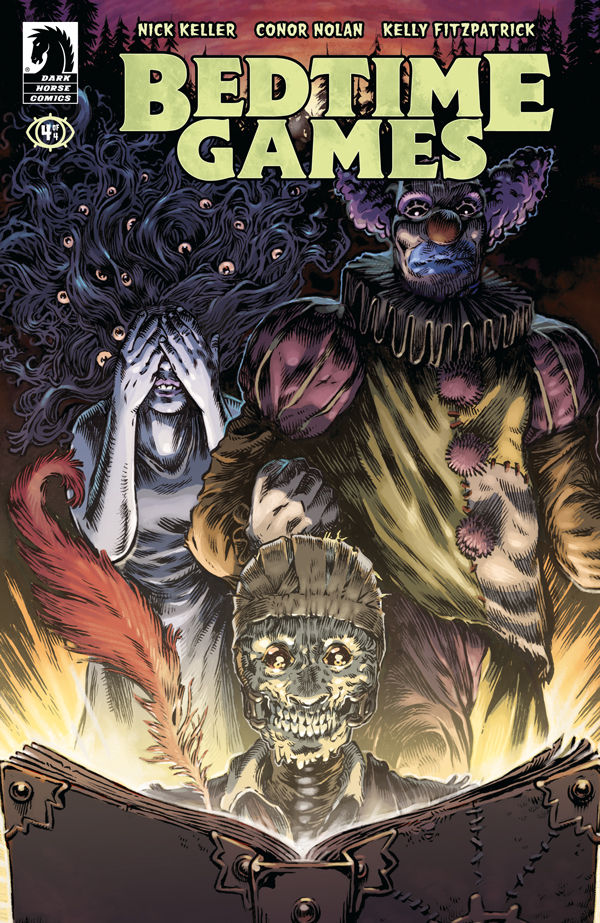 Bedtime Games #4 (of 4)
(W) Nick Keller (A/CA) Conor Nolan
The friends must face the terrifying Mr. Bedtime and his ghoulish army of nightmares in a final showdown, or it's lights out for all of them.
In Shops: October 17, 2018
SRP: $3.99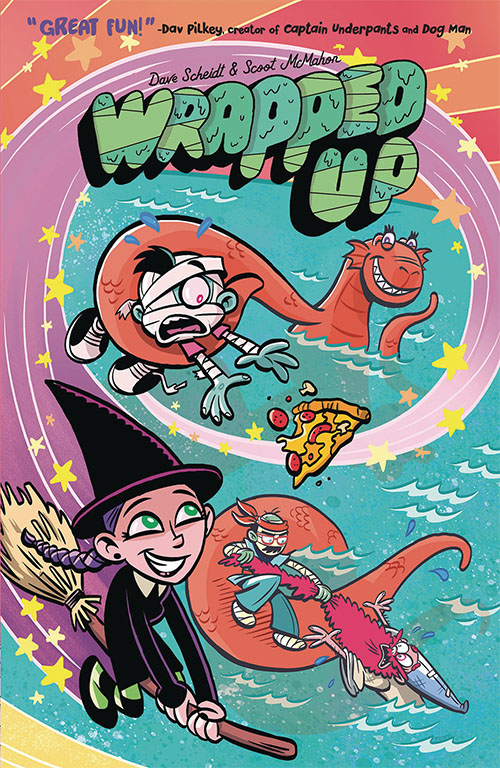 Wrapped Up, Vol. 2
(W) Dave Scheidt (A) Sean Dove (CA) Scoot McMahon
Your favorite mummy boy, Milo, just can't catch a break! No matter how much he tries to stay out of trouble, trouble finds him! Snacks go missing during a camping trip, his dad gets pulled into a dangerous martial tournament, and his best friend somehow ends up in Wizard Prison! Under any circumstances, however, Milo will always come through to save the day! Usually. This volume includes backstories drawn by Yehudi Mercado, Mason Dickerson, Sean Mac, Aaron Pittman, and Shan Murphy.
In Shops: October 17, 2018
SRP: $12.99