Thank You For Celebrating Halloween ComicFest!
Oct 29, 2018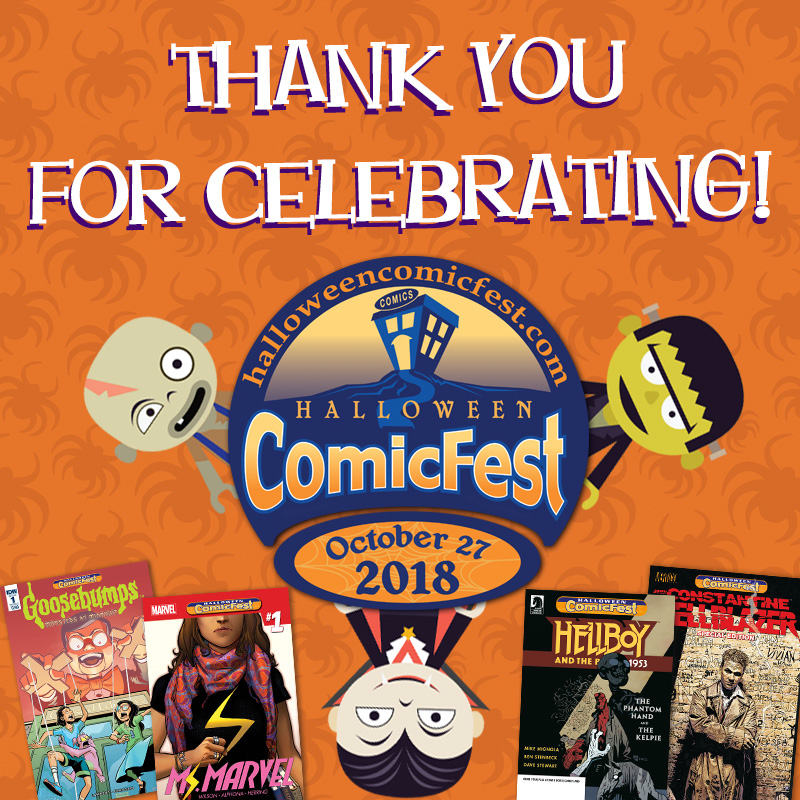 Halloween ComicFest just celebrated its seventh year of Free Comics and Halloween fun at local comic shops!
This year's event was better than ever because of you!
Thank You for attending and being a part of the fun!

Don't forget you can still enter The Greatest Halloween Costume Contest Ever! and win prizes. Enter here!