#NCBD 11/7/18: HCF's 5 Comics for New Comic Book Day!
Nov 07, 2018
Every Wednesday is New Comic Book Day (#NCBD) in comic book shops, where new comics release hit the shelves of comic book shops for eager fans to pick up and purchase.
We've highlighted five comics that are perfect recommendations for any Halloween ComicFest fan looking to get into spookier, Halloween-like comics!
In this week's list, for books coming out 11/7/18, there's definitely something for everyone: Sci-fi and horror collide in the new series Outer Darkness, horror sensation Cullen Bunn returns to the world of The Empty Man, the author of Dracula is brought face-to-face with his nightmarish inspiration in Elvira: Mistress of the Dark, and more!
What will you be picking up this week? Let us know over Facebook or Twitter!
---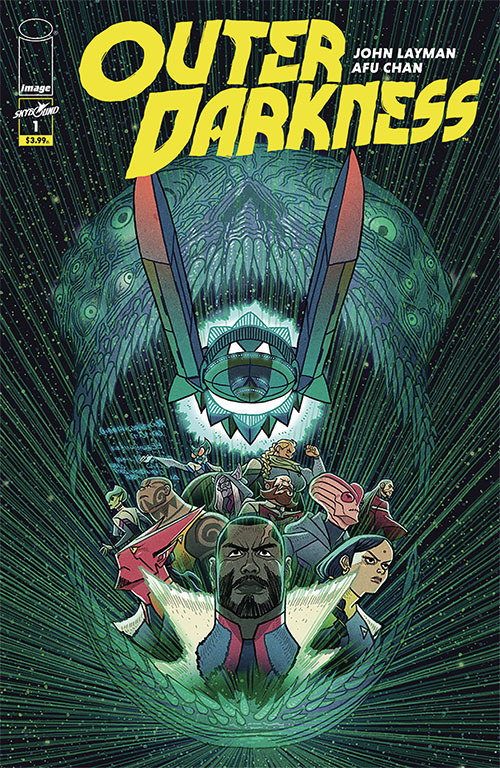 Outer Darkness #1
(W) John Layman (A/CA) Afu Chan
Sci-fi and horror collide in this new series from the co-creator of CHEW!

Mankind has colonized the galaxy, but during our interstellar travels, we discovered a terrifying secret out in the Outer Darkness of space. Join Captain Joshua Rigg and the crew of the starship Charon as they encounter demonic possessions, hauntings, cosmic horror, and more!

All-star writer JOHN LAYMAN (CHEW) and artist AFU CHAN (Immortal Iron Fists) are ready to let you know that outer space is terrifying.
In Shops: November 7, 2018
SRP: $3.99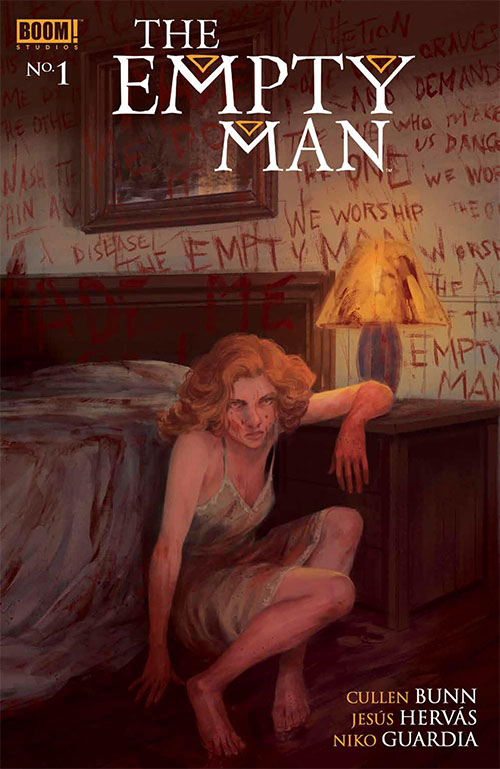 The Empty Man #1
(W) Cullen Bunn (A) Jesus Hervas (CA) Vanesa R. Del Rey
Horror sensation Cullen Bunn (Harrow County, Bone Parish) returns to the world of Empty Man with artist Jesús Hervás (Lucas Stand, Clive Barker's Hellraiser) in this new ongoing series. The nation is in the grip of a terrible pandemic. The so-called Empty Man disease causes insanity and violence. Government quarantines are mandatory. One of the afflicted is Melissa Kerry, and the next step should be to quarantine her-but those who enter quarantine are never seen again. Melissa's family won't let that happen. All they have to do is care for her, keep her worsening condition a secret-and they'll do anything, trust anyone, to keep her safe.
In Shops: November 7, 2018
SRP: $3.99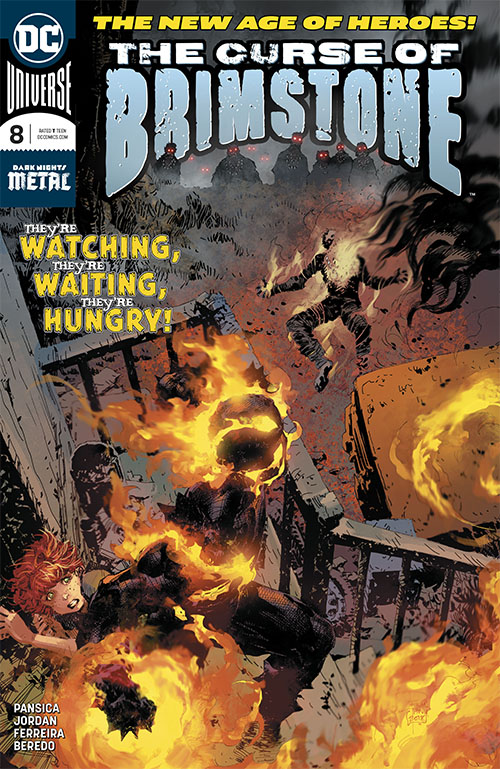 The Curse of Brimstone #8
(W) Justin Jordan (A) Eduardo Pansica (CA) Philip Tan
Talk about a horror show-and the demonic lead character ain't even the half of it! Siblings Joe and Annie find themselves in a town terrorized by the omnipotently evil Bel Dame, who uses an army of the maimed undead to do her bidding-such as torturing Joe (a.k.a. Brimstone). The Bel Dame decides to teach our fiery hero a lesson in sacrifice, and it's one so horrifying, it may just rip the brother-sister duo apart for good.
In Shops: November 7, 2018
SRP: $2.99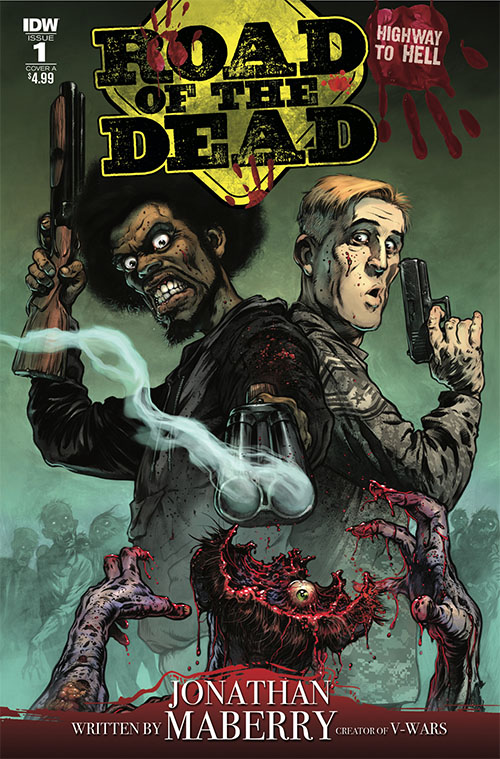 Road of the Dead: Highway to Hell #1
(W) Jonathan Maberry (A) Drew Moss (CA) Santiperez
An over-the-top wild ride prequel to ROAD OF THE DEAD! Written by Jonathan Maberry, New York Times bestselling author and creator of V-WARS. The dead rose and are feasting on the living. A young scientist may hold the secret to a cure. Zombies and biker gangs want her dead. A bunch of losers in muscle cars and a hijacked tank will risk everything to save her.
Five-time Bram Stoker Award-winning author, Jonathan Maberry, is back for a new take on the world of the undead!
In Shops: November 7, 2018
SRP: $4.99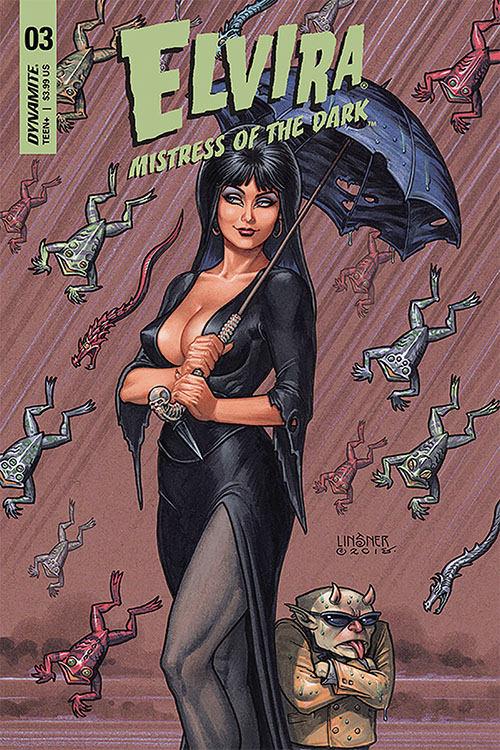 Elvira: Mistress of the Dark #3
(W) David Avallone (A) Dave Acosta (CA) Joseph Michael Linsner
Elvira's time travel odyssey continues as she brings the author of DRACULA face to face with his nightmarish inspiration! Stoker? I hardly know 'er! Thrills, chills and more horrible puns like that, all in the third chapter of ELVIRA: TIMESCREAM...brought to you by David Avallone (Bettie Page) and Dave Acosta (Twelve Devils Dancing), the double-Dave team who brought you DOC SAVAGE: RING OF FIRE and TWILIGHT ZONE: THE SHADOW.
In Shops: November 7, 2018
SRP: $3.99