#NCBD 11/14/18: HCF's 5 Comics for New Comic Book Day!
Nov 14, 2018
Every Wednesday is New Comic Book Day (#NCBD) in comic book shops, where new comics release hit the shelves of comic book shops for eager fans to pick up and purchase.
We've highlighted five comics that are perfect recommendations for any Halloween ComicFest fan looking to get into spookier, Halloween-like comics!
In this week's list, for books coming out 11/14/18, there's definitely something for everyone: See the official adaptation of the original screenplay for Alien 3 in William Gibson's Alien 3, check out the action-packed pages of monsters, mayhem, and family dysfunction in a brand-new ongoing series Bitter Root, Fred is alive but not his usual self in Scooby Apocalypse, and more!
What will you be picking up this week? Let us know over Facebook or Twitter!
---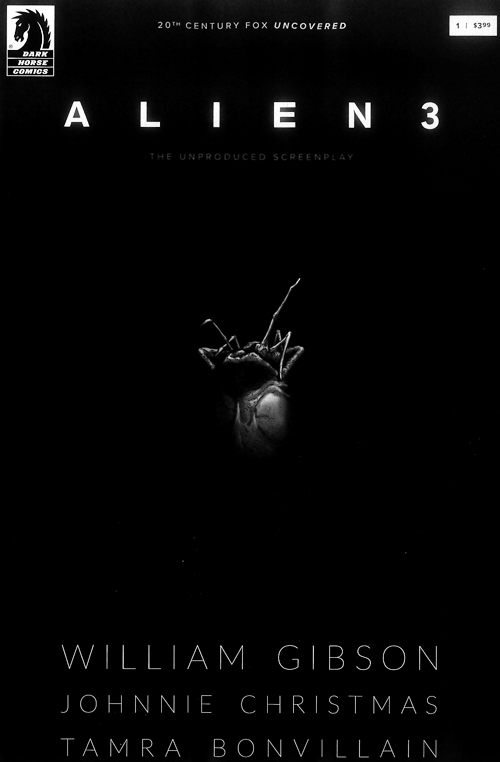 William Gibson's Alien 3 #1
SEP180247

(W) Johnnie Christmas, William Gibson (A) Tamra Bonvillain (A/CA) Johnnie Christmas

This is the official adaptation of the original screenplay for Alien 3, written by William Gibson, the award-winning science fiction author of the cyberpunk cult classic Neuromancer. You'll see familiar characters and places-but not all is the same in this horrifying Cold War thriller!

After the deadly events of the film Aliens, the spaceship Sulaco carrying the sleeping bodies of Ripley, Hicks, Newt, and Bishop are intercepted by the Union of Progressive Peoples. What the U.P.P forces don't expect is another deadly passenger that is about to unleash chaos between two governmental titans intent on developing the ultimate cold war weapon of mass destruction.

o Based on the original screenplay by Neuromancer's William Gibson!
o Adaptation and art by Johnnie Christmas-co-creator of Margaret Atwood's Angel Catbird and creator of Image Comics' Firebug.
o Featuring some of the most famous characters in the Alien film canon: Hicks, Bishop, Newt, and Ripley.
"He [Gibson] was able to take the franchise's existing elements of body horror and blow them out to unspeakably terrifying degrees. He put the aliens in new environments and warped forms. He built out the world of the series without over-explaining or hitting the Cold War metaphors too hard."-Vulture

In Shops: November 14, 2018

SRP: $3.99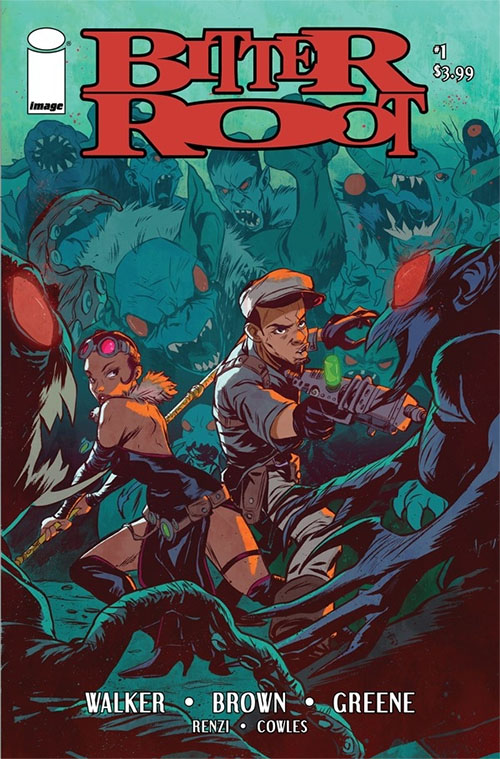 Bitter Root #1

SEP180020

(W) David Walker, Chuck Brown (A/CA) Sanford Greene

In the 1920s, the Harlem Renaissance is in full swing, and only the Sangerye Family can save New York-and the world-from the supernatural forces threatening to destroy humanity. But the once-great family of monster hunters has been torn apart by tragedies and conflicting moral codes. The Sangerye Family must heal the wounds of the past and move beyond their differences... or sit back and watch a force of unimaginable evil ravage the human race.

DAVID F. WALKER and SANFORD GREENE, the creative team of Power Man and Iron Fist, along with indie veteran CHUCK BROWN (Trench Coats, Cigarettes and Shotguns) bring you 24 action-packed pages of monsters, mayhem, and family dysfunction in a brand-new ongoing series.

BITTER ROOT Cover As by SANFORD GREENE will be connecting through the first story arc.

In Shops: November 14, 2018

SRP: $3.99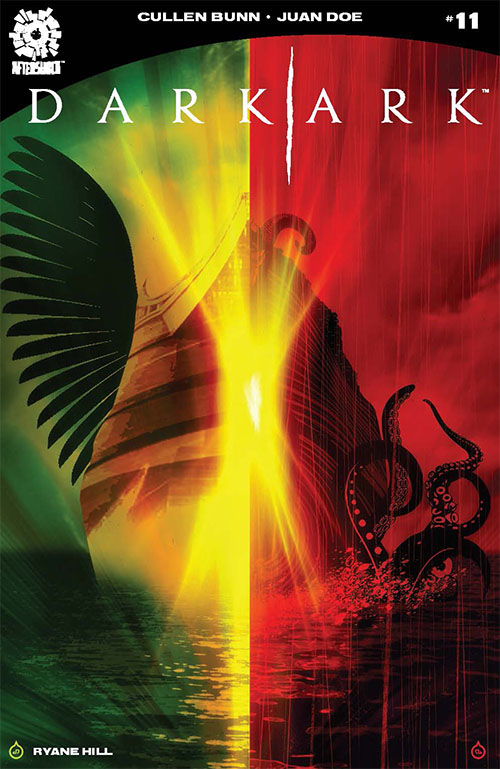 Dark Ark #11

SEP181395

(W) Cullen Bunn (A/CA) Juan Doe

NEW ARC STARTS HERE!

At long last, the rains have stopped. But the flood waters have yet to recede. Still, new life-both human and monster-is born into the world. And as the Manticore Kruul learns what it means to be a father, Shrae's newborn grandchild is dying from a supernatural ailment. The secret of a cure lies with one of Shrae's most bitter enemies!

From writer Cullen Bunn (UNHOLY GRAIL, X-Men Blue, Deadpool, Venom) and artist Juan Doe (ANIMOSITY: THE RISE, AMERICAN MONSTER, WORLD READER) comes a sinister tale of biblical proportions!

In Shops: November 14, 2018

SRP: $3.99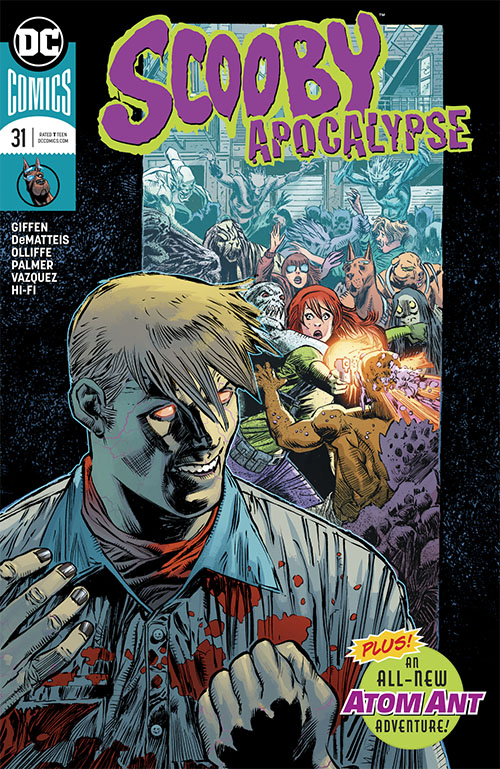 Scooby Apocalypse #31

SEP180507

(W) Keith Giffen, J. M. DeMatteis (A/CA) Pat Olliffe, Tom Palmer

Fred is alive?! Or is he something else...whatever he is, he's not the same man he once was. What happened to him? Where has he been? And how will his return affect Daphne, Scooby and the gang? All answers revealed in this issue...

In Shops: November 14, 2018

SRP: $3.99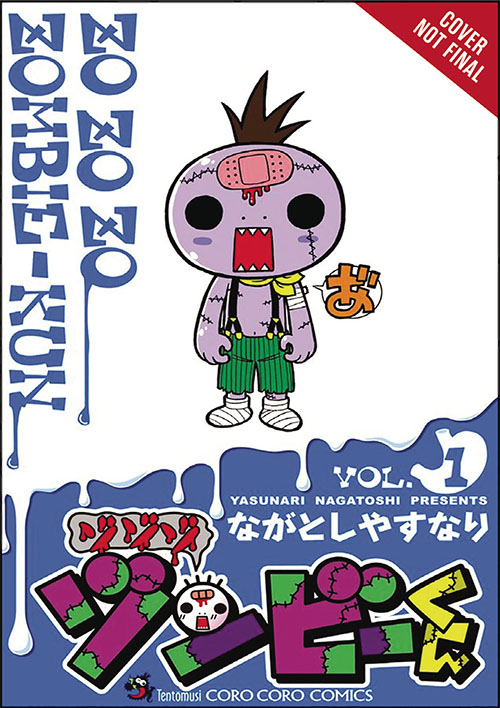 Zo Zo Zombie, Vol. 1

AUG182492

(W) Yasunari Nagatoshi (A/CA) Yasunari Nagatoshi

Just in time for Halloween, this little zombie is ready to steal everyone's heart-or maybe give you his own!

Zombie-kun isn't your average kid, and while being a zombie-boy might not at first seem like an ideal lifestyle, you'd be amazed by what this little guy is capable of. A laugh-out-loud comedy sure to have boys and girls alike rocking in their chairs!

In Shops: November 14, 2018

SRP: $12.00