HCF19 Interview: Battlecats Protect All For Halloween ComicFest
Oct 15, 2019
Every powerful kingdom has a guard that's sworn to protect it – be it the Night's Watch, Stormtroopers, or the Knights of the Round Table. In Mad Cave Studios' fictional land of Valderia, it's the Battlecats who are called to protect the land's diverse culture, rich history and altogether beautiful world.
Mad Cave's Halloween ComicFest special, titled Battlecats, follows the five elite felines that make up the Battlecats, and their ongoing journey to protect the beloved realm of Valderia, even when they find themselves at odds with the decrees of their leader. Steeped in a rich and vivid world, this action-adventure fantasy is underscored by an ethical struggle between right and wrong in an enduring quest for the greater good.
Check out our interview with Battlecats writer Mark London to get an inside look at the world of Valderia and the duties of the Battlecats. Make sure to check out the preview pages at the end of the interview and don't forget to head to your local comic shop on Saturday, October 26 to pick up your copy of Battlecats and other Halloween ComicFest titles absolutely FREE!
---
Halloween ComicFest (HCF): Set up your title for those that might be new to your comic book: What will new readers need to know before diving into your Halloween ComicFest issue? Who are the characters and what's the storyline?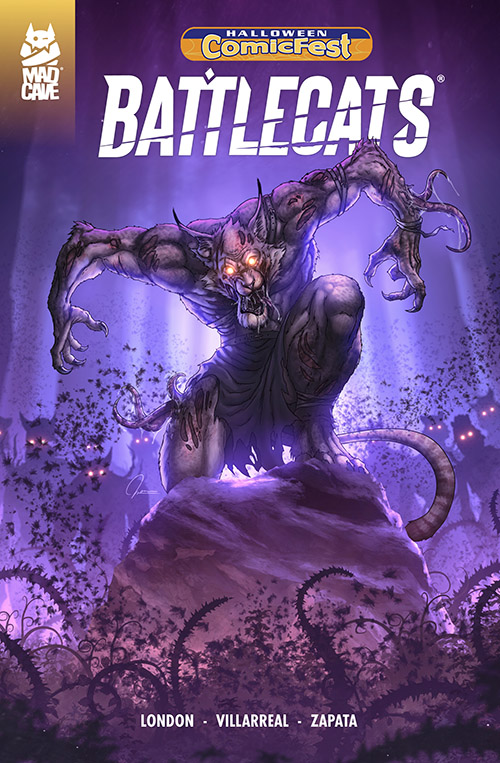 Battlecats is a medieval fantasy, action/adventure comic series that explores Valderia; a world filled with a rich history and diverse cultures. Our main characters are The Battlecats (The king's elite force that handles the most dangerous quests in Valderia) lead by Kelthan, a sort of paladin, Zorien is the warrior-monk, Kaleera is the archer and strategist, Mekkar is a bard and his fighting technique is a balanced one, and Vaela is the healer/mage of the group.
HCF: What motivates the Battlecats? What are they trying to accomplish?
They are are a group of chosen warriors sworn to protect the realm, the crown, and the mandates of the Lion God from anything or anyone that threatens the kingdom. Early in his reign, King Eramad I declared that Valderia should have its own dedicated protectors, one from each region of Valderia to represent each of the five moon warriors and their respective nations.
HCF: What has been your favorite part of the book or main character(s) to tackle?
I've always been fascinated by King Arthur and his Knights of the Round Table. In a way, the Battlecats are Arthur's knights. But this story is not about King Arthur, it's about his knights and what they have sworn to protect, which goes beyond even the King himself. What I like about the book is that the main characters stand for something and that something is to protect the mandates of the Lion God and his vision for the beautiful and complex world he created called Valderia. However, not all felines agree with the Lion God's vision and there is a constant power struggle present and it provides certain ethical dilemmas over right and wrong. Exploring which side is right and which side is wrong is something that I have fun exploring, and something that I find readers are interested in.
HCF: What other comic books would you compare to this title? "If a comic reader likes _____, they should pick up my title?"
If you're into stuff like D&D, Lord of the Rings, Conan, and Thundercats, then this is the story for you. It's a story with complex characters, beautiful environments, deep mythologies, and unfolding mysteries. Battlecats is for fans of world building, endless possibilities, and expansive lore. If that sounds like you, then Battlecats is worth the price of admission.
HCF: Looking to the future, is there anything you can tease about what's coming up for the title and its characters?
It's one big story arc that will be broken down into three volumes and, eventually, they will be collected in one badass hardcover. Future volumes will continue to open up the world and will let the readers get to know the Battlecats even further. This is the story I've always wanted to tell and fans are in for a real treat. Also, we have a series of one-shots currently in production that gives insight into past events. Expect that anthology series in the first half of 2020.
HCF: Tell us a little about you! What initially got you into comics? What is your favorite thing about working in comics?
I grew up in the late 80s, and I like to think that that was a great time to be exposed to emerging types of media: Comics, video games, movies, animation, literature; I devoured everything I could get my hands on. Put all that into a blender, and I guess that's where you'll find my passion for making comics comes from. Comics are a great way to tell stories and engage with people. With comics, you can literally do anything you want and you don't need to hold back because of budget constraints that other mediums will impose on you.
HCF: Many newcomers will be introduced to comics for the first time on Halloween ComicFest – what was the first comic you remember reading?
Silver Surfer #53. I mean, Norrin Radd looking crazy and saying "Death to the Emperor!"? Come on, I had to give them my money!
HCF: What is your favorite Halloween monster? Favorite Halloween/horror-themed comic book?
I pretty much love all the classic monsters from the 30s, 40s, and 50s like Dracula, the Wolfman, Frankenstein, the Mummy and the Creature from the Black Lagoon. But if I had to pick one, I'd say Frankenstein. There is so much poetry, beauty, and brutality wrapped in this iconic character.
HCF: Tell us why comic books are perfect for fans of Halloween and/or the horror genre!
Halloween Comic Fest is a great event for people who are considering getting into comics, horror fans or not. Not only are there free books readily available to everyone, but many stores also have interesting sales. You can also meet people who like the same things you like. There are also many options available for young adults and even kids, I always take my kids to these events, it's become a sort of a "treasure hunt" for them. And the best part of it all is that many of these free books are often from new stories being released in the upcoming months and not just reprints of old stuff. Rest assured publishers are going to give it their best to show you what comics can offer.
HCF: How do you plan to celebrate Halloween ComicFest?
I'm going to put on my Mike Myers mask and stalk some local comic shops. Of course, I'll be picking up some excellent comics while I'm at it. Hopefully, I won't scare away too many customers.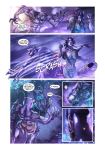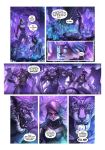 Click to View