Masters of Horror Comics: Locke & Key
Aug 28, 2017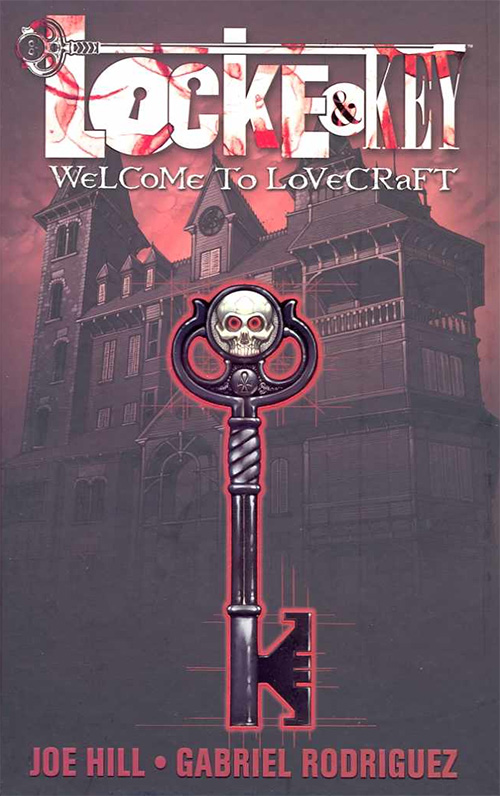 It shouldn't be a surprise that Stephen King's son has the same knack for writing horror like the master. Locke & Key is the debut comic of Joe Hill--born Joseph Hillstrom King--and illustrated by Gabriel Rodriguez, known best for the series as well.It's one of the most well received horror titles from IDW and has a planned television series from Hulu.
The series follows the Locke family as they return to their patriarch's childhood home of Keyhouse after his murder. His children, Tyler, Kinsey, and Bode Locke discover keys with supernatural powers, which unlock the mystery to their father's murder and the strange happenings around the estate.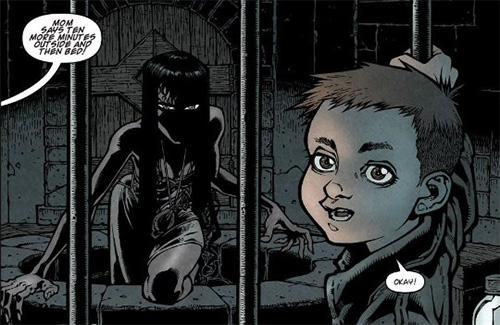 Locke & Key has won several awards, including the 2011 Eisner Award for Best Writer and the 2009 British Fantasy Award for Best Comic or Graphic Novel. Hill has received the Bram Stoker Award for Best Fiction Collection, the British Fantasy Award for Best Collection and Best Short Story, and the Sydney J. Bounds Best Newcomer Award-2007, among his growing collection of critical accolades.
As we get raring for Halloween ComicFest 2017, now's the perfect time to discover Locke & Key!
---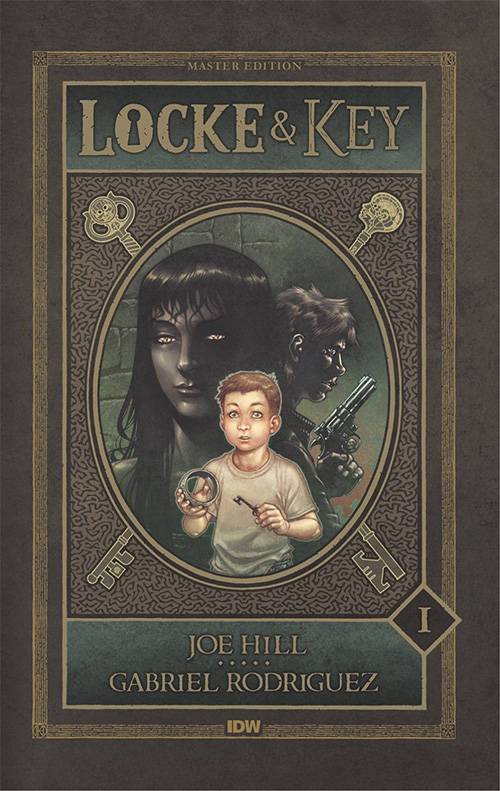 LOCKE & KEY MASTER EDITION VOL 1
DEC140577
IDW PUBLISHING
(W) Joe Hill
(A/CA) Gabriel Rodriguez
Named a "modern masterpiece" by The A.V. Club, the critically acclaimed series takes on new life in a reformatted hardcover collection. The Locke & Key Master Edition, Vol. 1 features the first two arcs, "Welcome to Lovecraft" and "Headgames," with all-new cover art and design by co-creator Gabriel Rodriguez.
Locke & Key tells of Keyhouse, an unlikely New England mansion, with fantastic doors that transform all who dare to walk through them... and home to a hate-filled and relentless creature that will not rest until it forces open the most terrible door of them all...
In Head Games, we are introduced to some new characters, explore the backstory of the town and the Locke family, and experience a second magical and mind-altering key.
---
You can pick up these titles at your local comic shop! If you're unsure where your local comic shop is, use the Comic Shop Locator Service.
Before Halloween ComicFest, make sure you check out the other events planned at your local comic shop for the rest of the year. Keep up to date with the best times to return to local comic shops with the What's @ Comic Shops 2017 Event Card--ask your local retailer ahead of time if they're participating in these events!