Masters of Horror Comics: Hellblazer
Sep 04, 2017
Enter the fabled House of Mysteries and you'll most likely find DC Comics' irreverant brit John Constantine, star of Vertigo's popular series Hellblazer. The series first debued in 1988 under famed editor Karen Berger, who selected Jamie Delano and John Ridgway to take Alan Moore's character on his own path.
Although Delano's "take on the character of John Constantine has never been equalled," at least according to Sequential Tart, Constantine has seen much success across the various creative teams helming Hellblazer, including Garth Ennis, Paul Jenkins, Warren Ellis, and Brian Azzarello. Each added their own unique story to the series, but always stayed true to the horror genre at its center.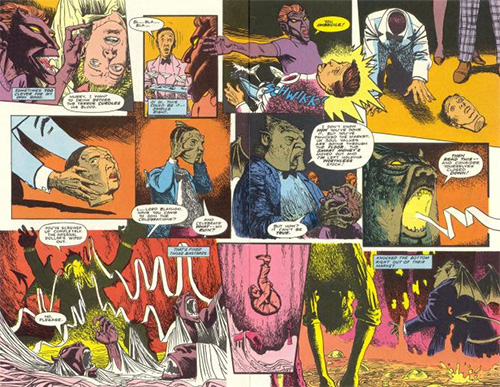 Hellblazer has received much love over the years, being called "one of Vertigo's best," by IGN; listed as #4 on 13 Terrifying Modern Horror Comics by Paste Magazine, and ranking protagonist Constantine as third in the 50 Greatest Comic Characters of All Time. Hellblazer and Constantine have received many iterations over the years, and can be most recently found in DC's Rebirth.
As we get raring for Halloween ComicFest 2017, now's the perfect time to discover the series that inspired the former TV show!
---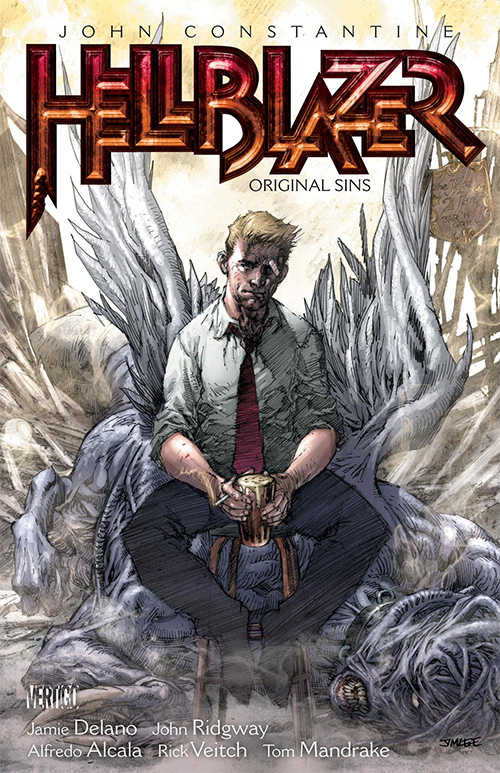 HELLBLAZER VOL 1: ORIGINAL SINS
DEC100302
DC COMICS
(W) Jamie Delano, Rick Veitch
(A) John Ridgway & Various
(CA) Jim Lee
The very first Hellblazer collection is back in a new edition that includes John Constantine's early appearances in SWAMP THING #76-77 along with HELLBLAZER #1-9. This is the first of a series of new HELLBLAZER collections that put all his adventures in reading order, capturing Constantine at his youthful, anarchic best.
---
You can pick up these titles at your local comic shop! If you're unsure where your local comic shop is, use the Comic Shop Locator Service.
Before Halloween ComicFest, make sure you check out the other events planned at your local comic shop for the rest of the year. Keep up to date with the best times to return to local comic shops with the What's @ Comic Shops 2017 Event Card--ask your local retailer ahead of time if they're participating in these events!