Masters of Horror Comics: American Vampire
Sep 11, 2017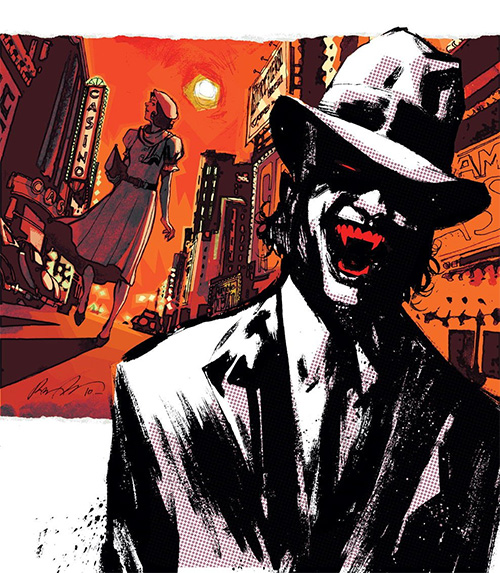 Scott Snyder might be known for his work on Batman, but it's his creator-owned work, including American Vampire, that highlights the imaginative prowess he has as a storyteller. Paired with incomparable Rafael Albuquerque, Snyder weaved an amazing foray into the world of horror with a wholly original vampire story.
Spanning across two "cycles," American Vampire follows vampires Skinner Sweet and Pearl Jones, both of whom are a new kind of vampire: American Vampires with new powers and characteristics. Snyder's story spans across generations and introduces the idea of vampires like any other species in the animal kingdom, one wrought with evolution and different types of Vampires.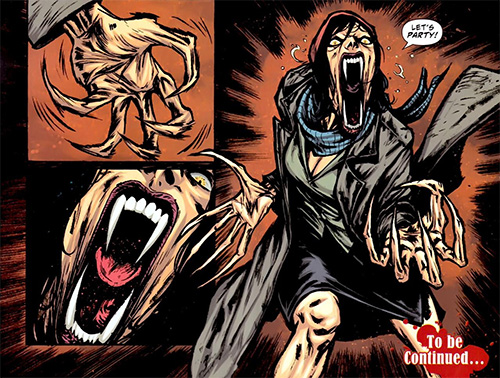 American Vampire has been recognized as one of the best modern horror series, having won both an Eisner and Harvey Award for Best New Series in 2011. Both Snyder and Albuquerque have been nominated several times over for their work on the series, with outlets like CBR calling it "ambitious" and IGN declaring it "far more memorable than other vampire comics." It'd widely acknowledged across reviews that Albuquerque's artwork is a cornerstone of the series.
As we get raring for Halloween ComicFest 2017, now's the perfect time to discover American Vampire!
---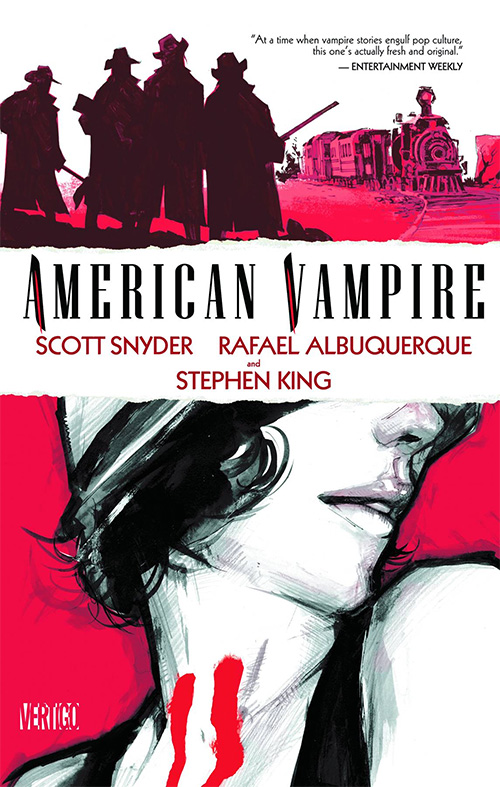 AMERICAN VAMPIRE VOL 1
JUL110284
DC COMICS
(W) Scott Snyder
(A/CA) Rafael Albuquerque
This first volume of the critically acclaimed series collects issues #1-5 and follows two stories: one written by Scott Snyder and one written by Stephen King, both with art by superstar Rafael Albuquerque.
Snyder's tale follows Pearl, a young woman living in 1920s Los Angeles, who is brutally turned into a vampire and sets out on a path of righteous revenge against the European monsters who tortured and abused her. And in King's story set in the days of America's Wild West, readers learn the origin of Skinner Sweet, the original American vampire - a stronger, faster creature than any vampire ever seen before.
---
You can pick up these titles at your local comic shop! If you're unsure where your local comic shop is, use the Comic Shop Locator Service.
Before Halloween ComicFest, make sure you check out the other events planned at your local comic shop for the rest of the year. Keep up to date with the best times to return to local comic shops with the What's @ Comic Shops 2017 Event Card--ask your local retailer ahead of time if they're participating in these events!