#NCBD 10/3/18: HCF's 5 Comics for New Comic Book Day!
Oct 03, 2018
Every Wednesday is New Comic Book Day (#NCBD) in comic book shops, where new comics release hit the shelves of comic book shops for eager fans to pick up and purchase.
We've highlighted five comics that are perfect recommendations for any Halloween ComicFest fan looking to get into spookier, Halloween-like comics!
In this week's list, for books coming out 10/3/18, there's definitely something for everyone: Eugene tinkers in The Walking Dead, the all ages Spookhouse returns for a new weekly October event, get a spooky spin on your favorite Star Wars characters in Tales From Vader's Castle, and more!
What will you be picking up this week? Let us know over Facebook or Twitter!
---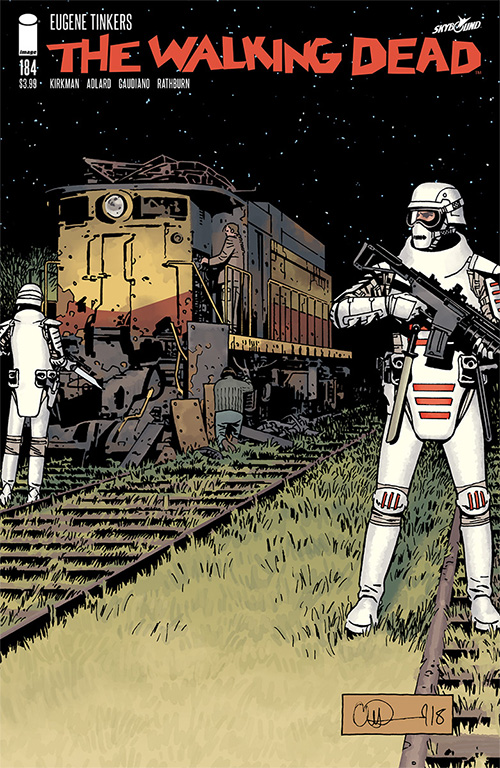 The Walking Dead #184
(W) Robert Kirkman (A) Stefano Gaudiano, Cliff Rathburn (CA) Dave Stewart (A/CA) Charlie Adlard
Eugene tinkers... but to what end?
In Shops: October 3, 2018
SRP: $3.99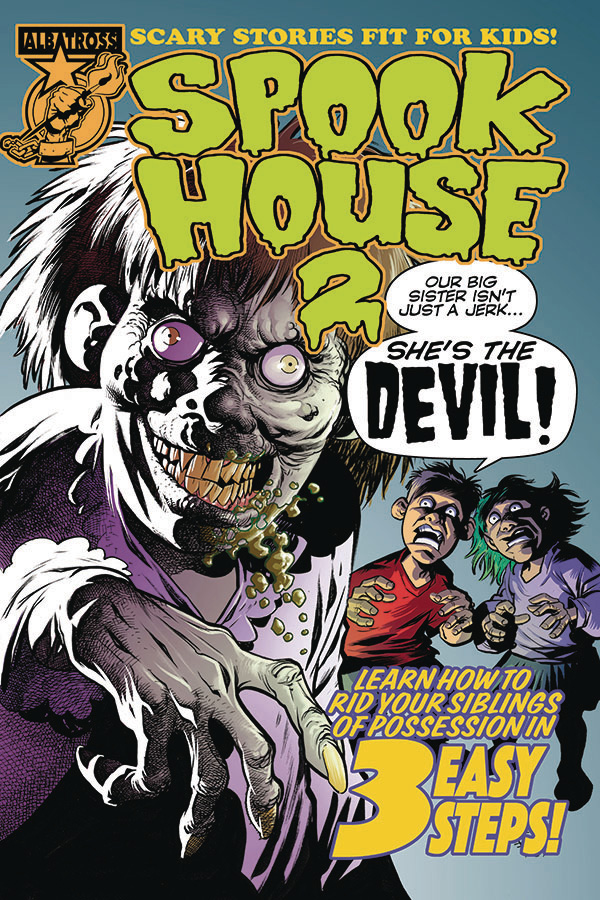 Spookhouse 2 #1 (of 4)
(W) Eric Powell, Steve Mannion (A) Steve Mannion, Kyle Holtz (A/CA) Eric Powell
The annual Albatross Halloween comic for kids of all ages is back in a weekly October event! Issue #1 features the work of Eric Powell, Steve Mannion, and Kyle Hotz!
In Shops: October 3, 2018
SRP: $3.99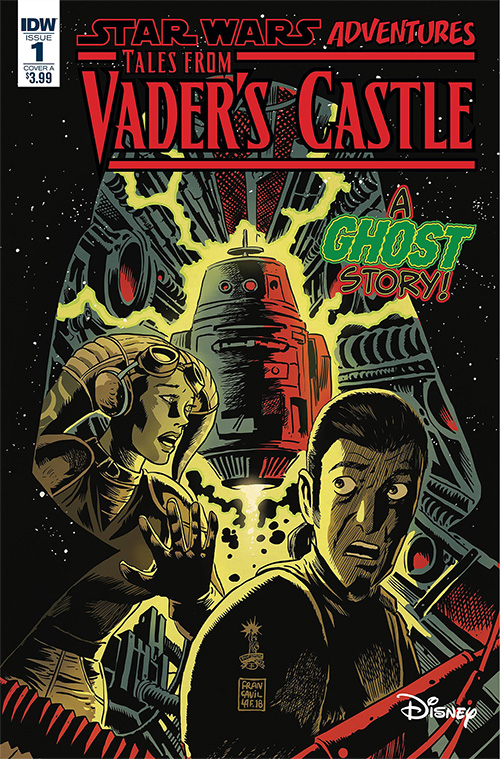 Star Wars: Tales from Vader's Castle #1
(W) Cavan Scott (A) Derek Charm, Chris Fenoglio (CA) Francesco Francavilla
Tales from Vader's Castle puts a spooky spin on your favorite characters from a galaxy far, far away...
This exciting weekly series explores the hidden corners of the Star Wars universe and features Rebels stars Hear, Kanan, and Chopper; Obi-Wan Kenobi and Count Dooku; Han Solo and Chewbacca; the Ewoks; and of course, Darth Vader -all under the shadow of Vader's Castle!
Fans will be excited to discover these creepy stories by fan-favorite writer Cavan Scott with art by the greatest talent from across the galaxy, including Derek Charm, Kelley Jones, Chris Fenoglio, Corin Howell, Robert Hack, and Charles Paul Wilson III!
In Shops: October 3, 2018
SRP: $3.99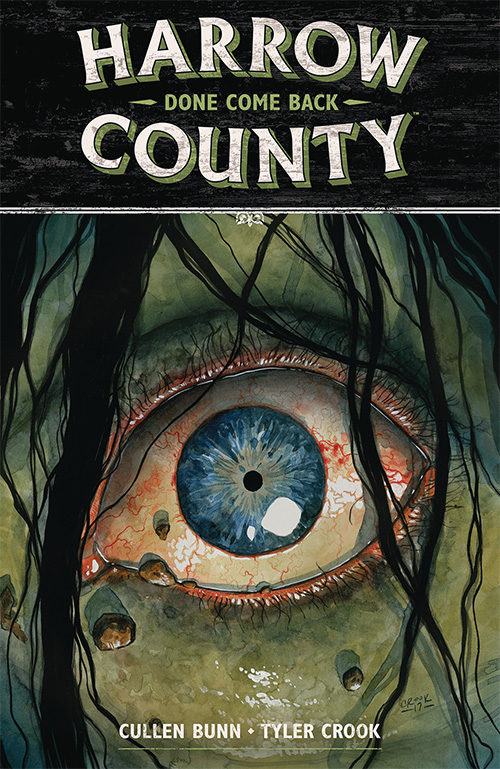 Harrow County, Vol. 8: Done Come Back
(W) Cullen Bunn (A/CA) Tyler Crook
This final arc of the hit supernatural fantasy series pits two powerful witches against each other in an all out magic war!
An old enemy of Harrow County has returned with more power than ever and intent on consuming Emmy and her powers in this terrifying final chapter! Collects issues #29-#32 from the Eisner-nominated series!
o Recently optioned for TV by the SyFy Channel.
"Harrow County has become a gold standard for horror comics."-Horror Talk
In Shops: October 3, 2018
SRP: $17.99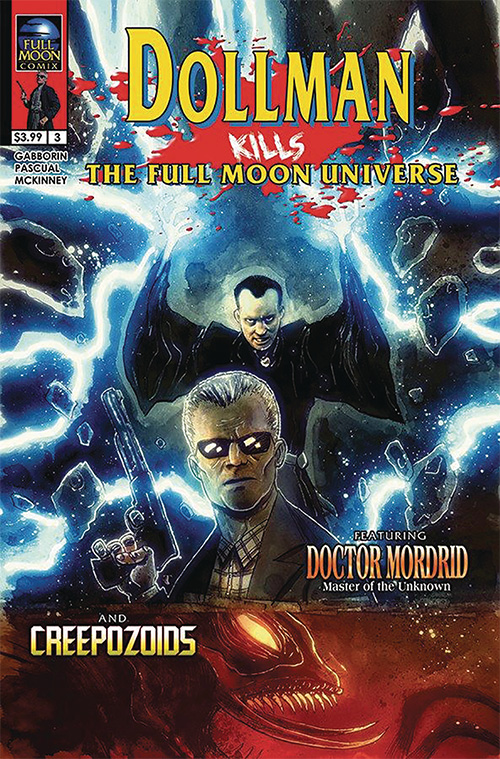 Dollman Kills The Full Moon Universe #3
(W) Brockton McKinney, Shawn Gabborin (A) Daniel Pascual, Jason Strutz (CA) Ben Templesmith
It's a magic-versus-might brawl as Dollman and Doctor Mordrid band together against the apprentices of his archenemy! Kabal's lost minions are out for blood and they demand their dead master's amulet! It's the space cop/supreme wizard team-up of the century! Plus, the threat of the slime-spraying Creepozoids! Is this Dollman's last adventure?
In Shops: October 3, 2018
SRP: $3.99