#NCBD 12/5/18: HCF's 5 Comics for New Comic Book Day!
Dec 05, 2018
Every Wednesday is New Comic Book Day (#NCBD) in comic book shops, where new comics release hit the shelves of comic book shops for eager fans to pick up and purchase.
We've highlighted five comics that are perfect recommendations for any Halloween ComicFest fan looking to get into spookier, Halloween-like comics!
In this week's list, for books coming out 12/5/18, Christopher Mitten draws the origin story of one of the B.P.R.D.'s most mysterious foes in B.P.R.D.: The Devil You Know, Tim Seeley returns to his beloved creations to pit them against the world's greatest horror universe in Hack/Slash vs. Chaos, the passengers of Shrae's Ark have discovered a sinister land in Dark Ark, and more!
What will you be picking up this week? Let us know over Facebook or Twitter!
---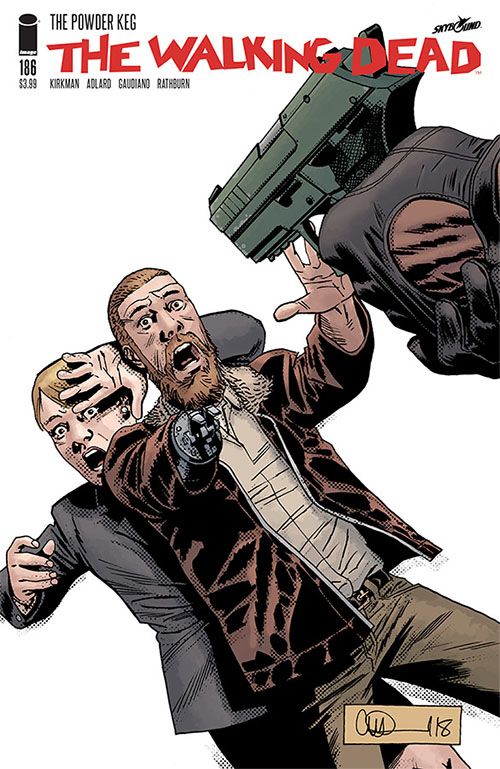 The Walking Dead #186

OCT180261

(W) Robert Kirkman (A) Stefano Gaudiano, Cliff Rathburn (CA) Dave Stewart (A/CA) Charlie Adlard

The powder keg: once it goes off, it can't be contained.

In Shops: December 5, 2018

SRP: $3.99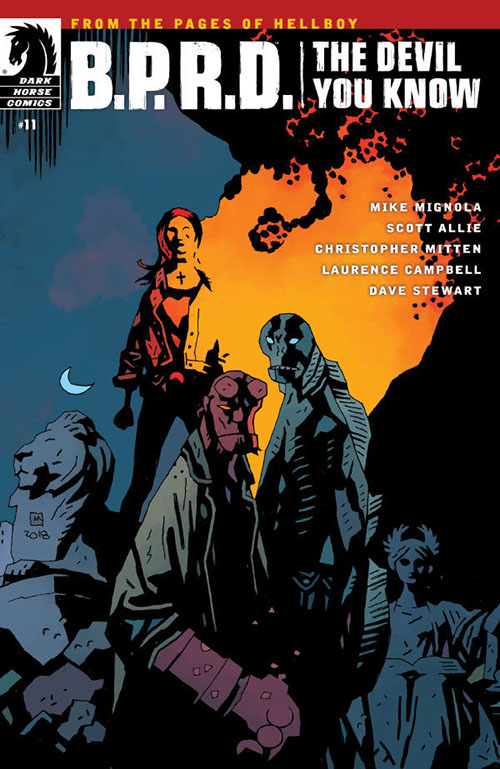 B.P.R.D.: The Devil You Know #11

OCT180282

(W) Mike Mignola, Scott Allie (A) Laurence Campbell, Christopher Mitten (CA) Mike Mignola

One enemy leads to another as the B.P.R.D. finds themselves up against something--and someone--even more sinister than they believed, and Christopher Mitten draws the origin story of one of the B.P.R.D.'s most mysterious foes.

In Shops: December 5, 2018

SRP: $3.99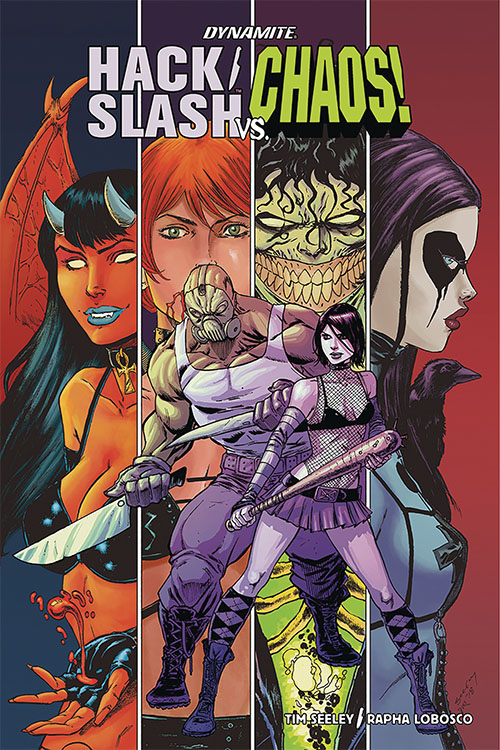 Hack/Slash vs. Chaos! #1

OCT181062

(W) Tim Seeley (A) Rapha Lobosco (CA) Tim Seeley

Cassie Hack, Slasher Hunter Supreme, thought she'd gotten rid of those teenager-perforating undead menaces. But now they're suddenly springing back to life! Cassie and Vlad are going to have to team up with megadeath dispenser Evil Ernie to stop the slaughter, putting them on a path that appears to lead through Chastity, the Chosen, and Purgatori! Tim Seeley returns to his beloved creations to pit them against the world's greatest horror universe and brings back some of the series' most beloved slashers!

In Shops: December 5, 2018

SRP: $3.99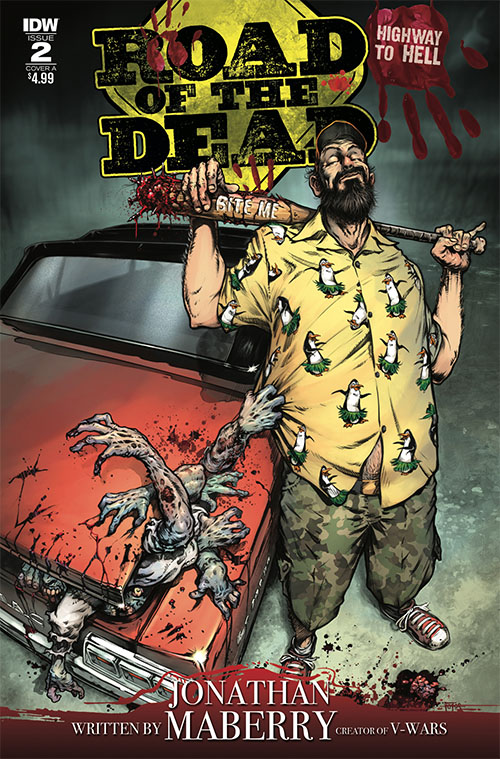 Road of the Dead: Highway to Hell #2

SEP180747

(W) Jonathan Mayberry (A) Drew Moss (CA) Santiperez

An over-the-top wild ride prequel to ROAD OF THE DEAD! Written by Jonathan Maberry, New York Times bestselling author and creator of V-WARS. Scientist Harriet, tank crewman Skelly, and their crew of losers leave a trail of bodies-living and dead-behind them as they race for sanctuary through the zombie wasteland of North America. The road to hell is paved with bad decisions, heavy drinking, and a lot of blood on the asphalt.

Five-time Bram Stoker award-winning author, Jonathan Maberry, returns for a new tale of the undead!

In Shops: December 5, 2018

SRP: $4.99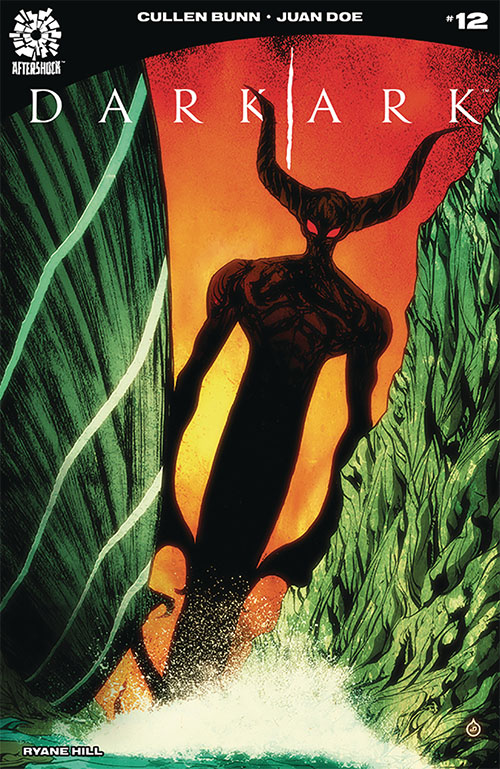 Dark Ark #12

OCT181337

(W) Cullen Bunn (A/CA) Juan Doe

The light of the sun finally pierces through the clouds. After days of being lost at sea, the passengers of Shrae's Ark have discovered the unimaginable - land! This revelation sets the monsters on edge. At last they are free to roam once more! But this newly discovered land holds dark secrets of its own.

From writer Cullen Bunn (UNHOLY GRAIL, X-Men Blue, Deadpool, Venom) and artist Juan Doe (ANIMOSITY: THE RISE, AMERICAN MONSTER, WORLD READER) comes a sinister tale of biblical proportions!

"Bunn, Doe, and Hill are a dream team, each contributing mightily to making this a fantastic book!" -Grant Stoye, Court of Nerds

In Shops: December 5, 2018

SRP: $3.99