#NCBD 12/12/18: HCF's 5 Comics for New Comic Book Day!
Dec 12, 2018
Every Wednesday is New Comic Book Day (#NCBD) in comic book shops, where new comics release hit the shelves of comic book shops for eager fans to pick up and purchase.
We've highlighted five comics that are perfect recommendations for any Halloween ComicFest fan looking to get into spookier, Halloween-like comics!
In this week's list, for books coming out 12/12/18, Mike Mignola and Ben Stenbeck team-up for three wintry tales in Hellboy Winter Special 2018, it's vampire versus mad scientist in Vampirella Vs. Reanimator, the Empty Man disease continues to tear apart the Kerry Family in The Empty Man, and more!
What will you be picking up this week? Let us know over Facebook or Twitter!
---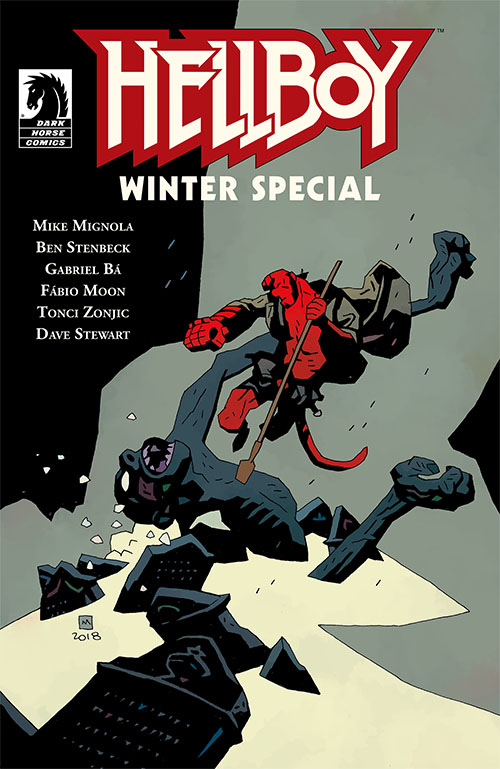 Hellboy Winter Special 2018

OCT180274

(W) Mike Mignola, Various (A) Various (CA) Mike Mignola

Three wintry tales featuring a Mike Mignola and Ben Stenbeck team-up for a New Year's Eve séance gone wrong when Hellboy visits a family's English home, Fábio Moon and Gabriel Bá revisit B.P.R.D.: Vampire with a new tie-in story, and Tonci Zonjic returns to write and draw Lobster Johnson.

In Shops: December 12, 2018

SRP: $3.99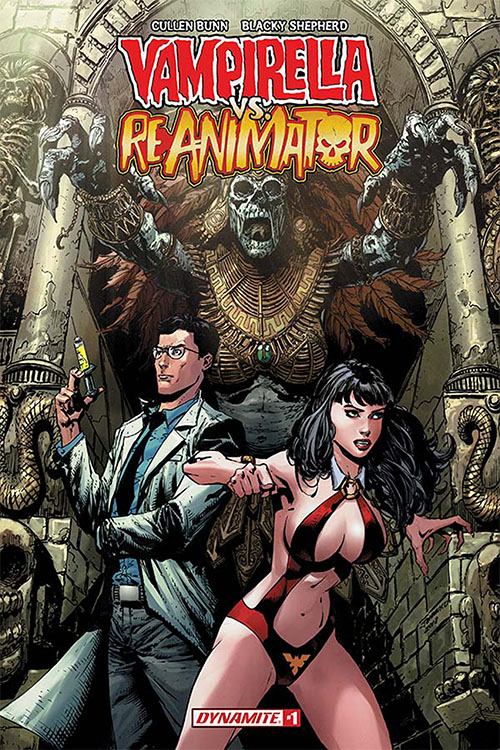 Vampirella vs. Reanimator #1

OCT181045

(W) Cullen Bunn (A) Blacky Shepherd (CA) Johnny Desjardins

It's the big question of 2018: How could Vampirella and the Reanimator not have met before now?!!?! Herbert West--the Reanimator--has long sought the secret to perfecting his reagent and break death's hold on mankind once and for all. The key to his success lies in only one place--the forbidden tomb of the Aztec god of death! But disturbing sleeping gods is as troubling (to put it mildly) as raising the uncontrollable, murderous dead... especially when this deity is an ancient enemy of Vampirella of Drakulon! It's vampire versus mad scientist in a battle that threatens to tear the gates of the underworld asunder!

In Shops: December 12, 2018

SRP: $3.99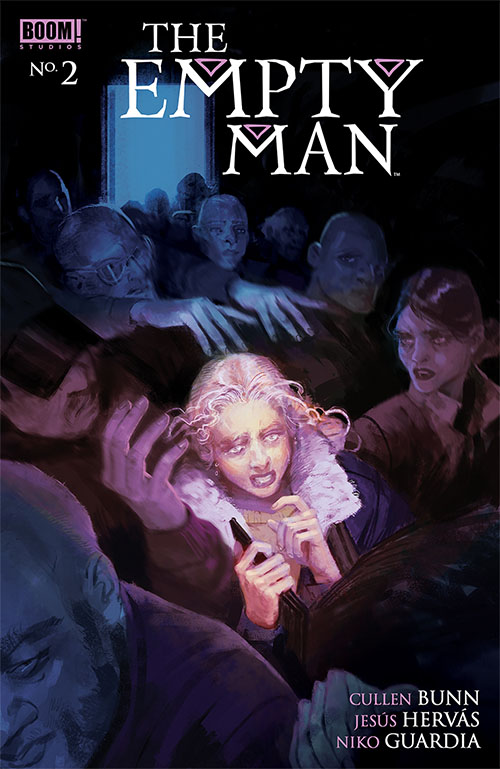 The Empty Man #2

OCT181249

(W) Cullen Bunn (A) Jesus Hervas (CA) Vanesa R. Del Rey

The Kerry family is being torn apart over their mother's terrible illness, the deadly Empty Man disease. But when a stranger approaches, promising a cure, they must face how far they are willing to go...

In Shops: December 12, 2018

SRP: $3.99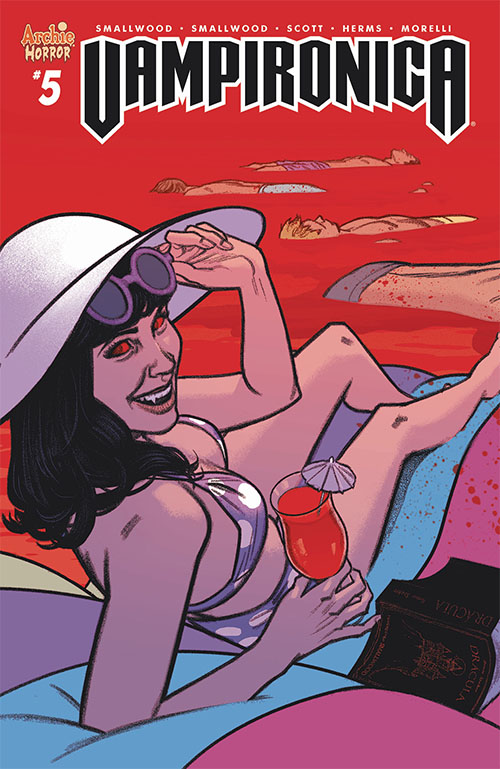 Vampironica #5

OCT181439

(W) Greg Smallwood, Megan Smallwood (A/CA) Greg Smallwood

Veronica must endure a series of brutal challenges in order to put a stop to the vampirism that's taken over Riverdale once and for all. But what surprises await her back at the Lodge mansion?

In Shops: December 12, 2018

SRP: $3.99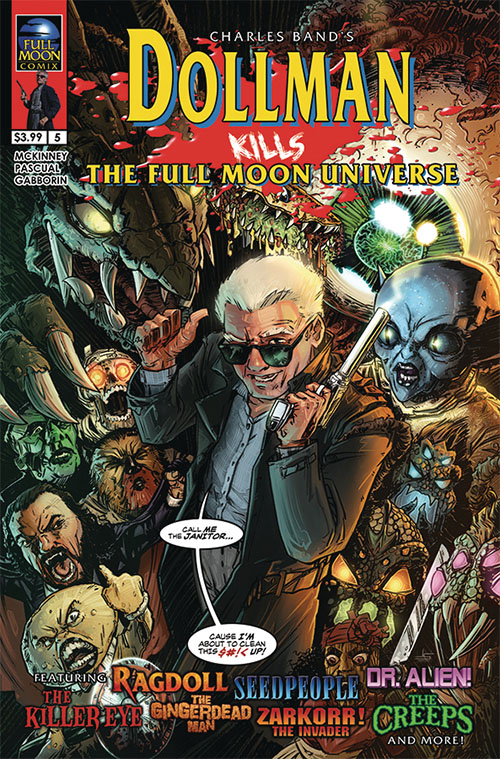 Dollman Kills The Full Moon Universe #5 (of 6)

OCT181732

(W) Brockton McKinney, Shawn Gabborin (A) Daniel Pascual (CA) Jason Strutz

It's the end of the world and we know it! Dollman faces the last and the most evil of the creatures in the Full Moon Universe as he prepares to finish what he started. But with a line-up like Gingerdead Man, Killer Eye, the Seed People, and so many more, does a 13-inch space cop really stand a chance? Plus, a last page with a big surprise guest! Featuring covers by Jason Strutz (House of Montresor) and Dan Mendoza (Zombie Tramp)!

In Shops: December 12, 2018

SRP: $3.99