#NCBD 11/28/18: HCF's 5 Comics for New Comic Book Day!
Nov 28, 2018
Every Wednesday is New Comic Book Day (#NCBD) in comic book shops, where new comics release hit the shelves of comic book shops for eager fans to pick up and purchase.
We've highlighted five comics that are perfect recommendations for any Halloween ComicFest fan looking to get into spookier, Halloween-like comics!
In this week's list, for books coming out 11/28/18, pressure is mounting within the bureau to uncover the Soviets' secret plans in Hellboy and the B.P.R.D.: 1956, Will's fight for survival in the Upside Down continues in Stranger Things, KISS is back from the dead and on a mission to save the world in KISS: Blood and Stardust, and more!
What will you be picking up this week? Let us know over Facebook or Twitter!
---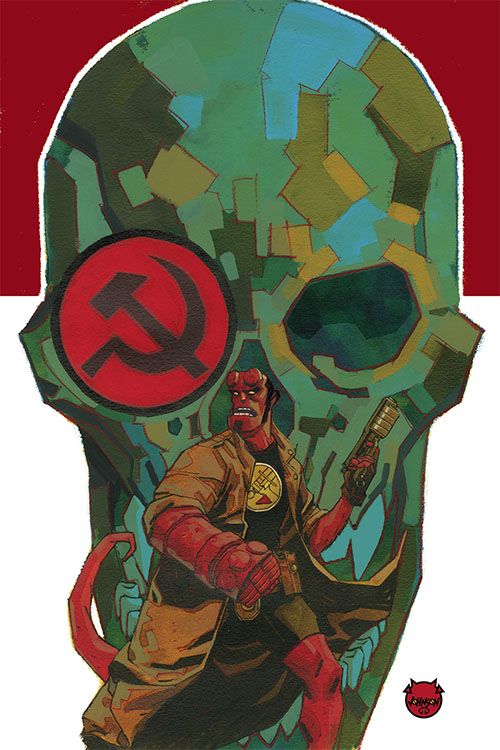 Hellboy and the B.P.R.D.: 1956 #1
SEP180265

(W) Chris Roberson (A) Yishan Li, Mike Norton, Michael Avon Oeming, Dave Stewart (CA) Dave Johnson

Pressure is mounting within the bureau to uncover the Soviets' secret plans, but a suspicious cover-up leads one agent off the radar in search of answers. Meanwhile, demonic Soviet occult leader Varvara pushes her team to follow her own whims, and Hellboy is sent on the mission that would lead to his infamous misadventures in Mexico. But even more clandestine plots are at work-both inside the B.P.R.D. and out.

o Three Hellboy and the B.P.R.D. storylines interwoven into an espionage saga!

In Shops: November 28, 2018

SRP: $3.99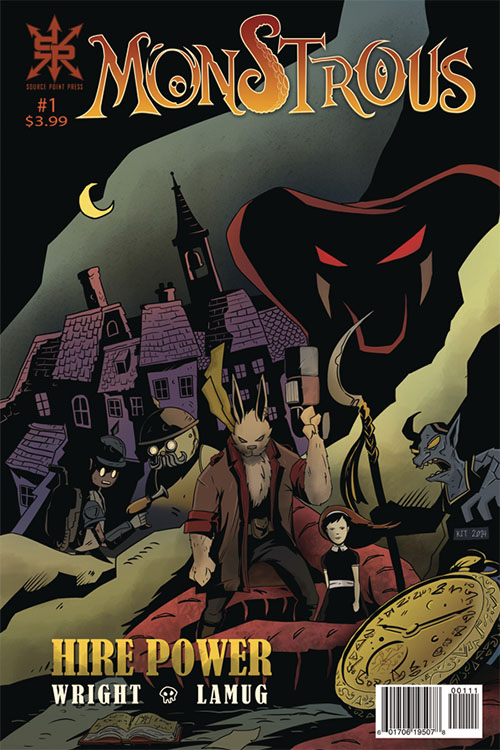 Monstrous #1 (of 4)

SEP181974

(W) Gregory Wright (A) Ken Lamug

When Dr. Frankenstein's creature was not the life he'd hoped to construct, he turned his efforts toward robots, artificial men who would obey orders. The creature sought out Frankenstein's secrets of life and death to manufacture more monsters like himself, but he could not control his creations any more than his creator could. Thus began an Era of Monsters! Now a battle for control sweeps across the land. When a monster kills a little girl's father, she seeks revenge - by hiring an even tougher monster. The two of them face steam-powered robot cops and undead monster gangsters, but when they find the criminal they're hunting, the results are monstrous.

In Shops: November 28, 2018

SRP: $3.99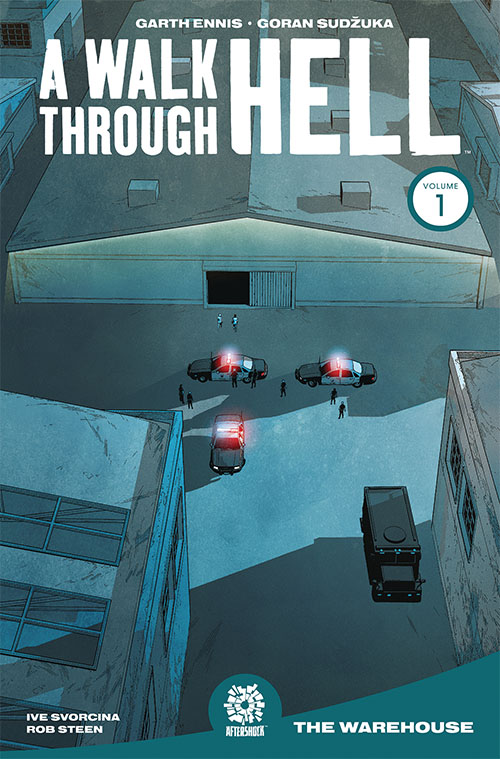 A Walk Through Hell, Vol. 1

SEP181388

(W) Garth Ennis (A) Goran Sudzuka (CA) Andy Clark

So these two FBI agents walk into a warehouse...

Special Agents Shaw and McGregor handle the routine cases nowadays, which is just the way Shaw likes it. She's pushing 40, a borderline burnout, the ghastly memories of her last investigation still clinging like shadows. McGregor is younger, more dedicated, hanging onto some measure of idealism whatever the world might throw at him.

When two fellow agents go missing inside a Long Beach warehouse, Shaw and McGregor are sent to investigate. But what they find waiting is far from routine, as the local police have already discovered to their cost. Before the night is out, our heroes will encounter terror beyond their most appalling nightmares-in a place where the night may never end at all.

A new kind of horror story for modern America, written by Garth Ennis (Preacher, The Boys, Crossed) and drawn by Goran Sud uka (Y: The Last Man, Hellblazer)

In Shops: November 28, 2018

SRP: $14.99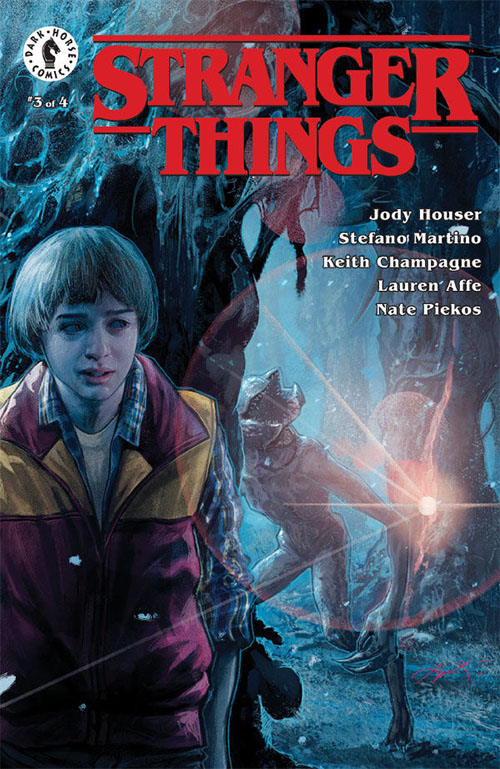 Strangers Things #3

SEP180255

(W) Jody Houser (A) Stefano Martino (CA) Aleksi Briclot

He knows there are doors to the other side; he just has to find them before the demogorgon finds him. Will "The Wise" always does what is best for the "Party" but how long will that keep him alive in the Upside Down?

o Based on what happened to Will in season 1 of hit Netflix show Stranger Things.

In Shops: November 28, 2018

SRP: $3.99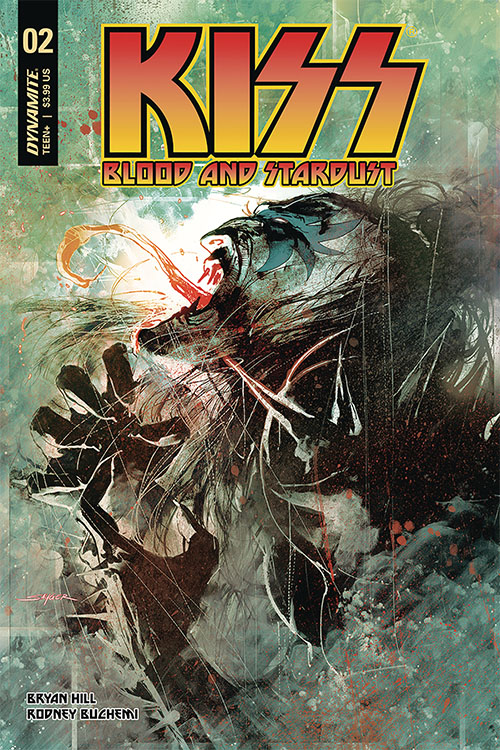 KISS: Blood and Stardust #2

SEP181138

(W) Bryan Hill (A) Rodney Buchemi (CA) Stuart Sayger

Back from the dead, KISS is on a mission to save the world! Now Demon Mother Lilith must teach them about their new abilities and the history of Derek Crowley, the monster they are after. But as their pursuit of Crowley gets underway, they will come to realize that he and the Illuminate are already hunting them!

In Shops: November 28, 2018

SRP: $3.99