What's the All-Time Best Halloween Candy?
Oct 14, 2022
Halloween is upon us! And what's Halloween without all the delicious candy! Chocolates, lollipops, and all the sweets you can eat. We're on a mission to find the BEST Halloween candy out there. So, we're gonna vote on it... March-Madness style!
We've created the Sugar High bracket and filled it with all the classic Halloween candies. We'll be running polls on our Twitter page everyday starting on Monday, October 10, to give YOU GUYS the chance to vote on what you think is the best candy in each face-off, and therefore, which should move ahead to the next round. Your votes will decide which candy is the Best Candy in our Sugar High competition!

We'll update the bracket on our website with your winners at the end of each week, so keep checking back to see what candies are still in the mix! And don't forget to vote daily on our Twitter page!

Here's where things stand: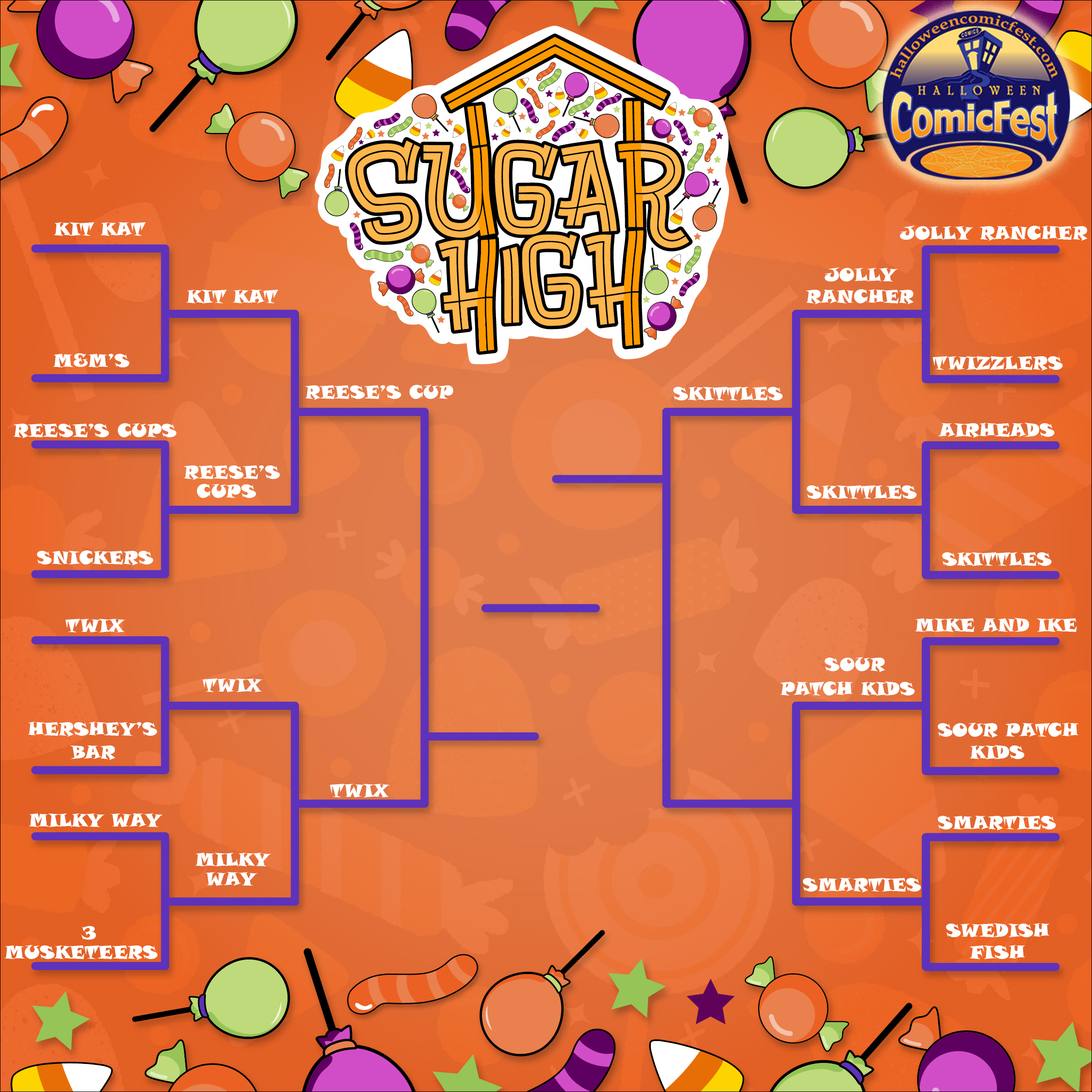 Click to check out the bracket at a bigger (and easier to read) size!