Vote for the Best Horror Comic!
Oct 13, 2023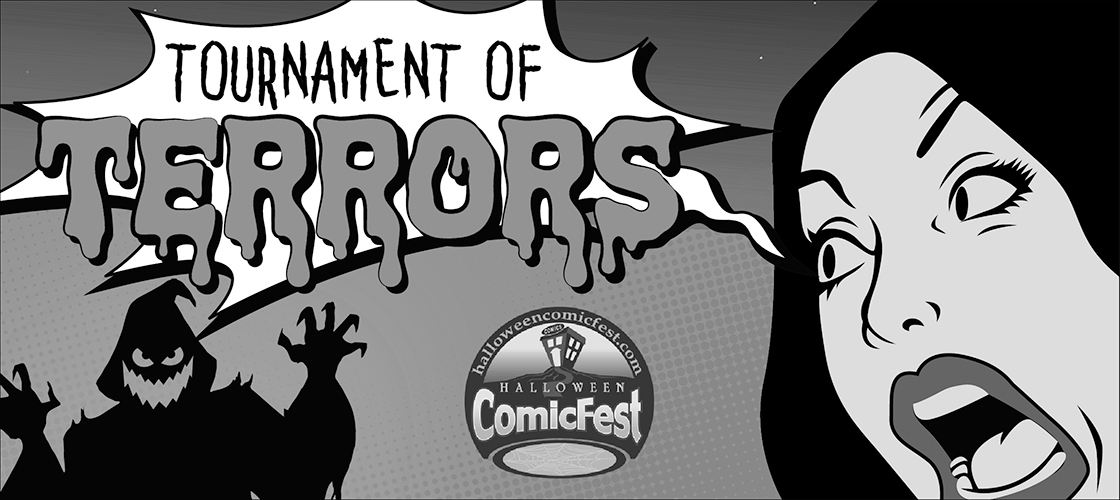 Here at Halloween ComicFest, we're all about horror and comics. Obviously. So this year, we're pitting the very best in horror comics against each other in a no-holds-barred tournament that you can VOTE in! In The Tournament of Terrors, we're asking fans on our social media pages to vote for what they think is the best horror comic in each match-up. Over the course of October, we'll slowly widdle it down to the most terrifyingly terrific horror comic, as voted on by our fans!
Starting on Friday the 13th (poetic, right?) and running until Halloween, each day of October will feature a new match-up in our Tournament of Terror bracket. Voting will take place on the Halloween ComicFest Facebook, Twitter, and Instagram. There will be a 24-hour voting period for each match up and the winner will move on to the next round and face a new match-up.
Here's the WINNER of the Tournament of Terrors!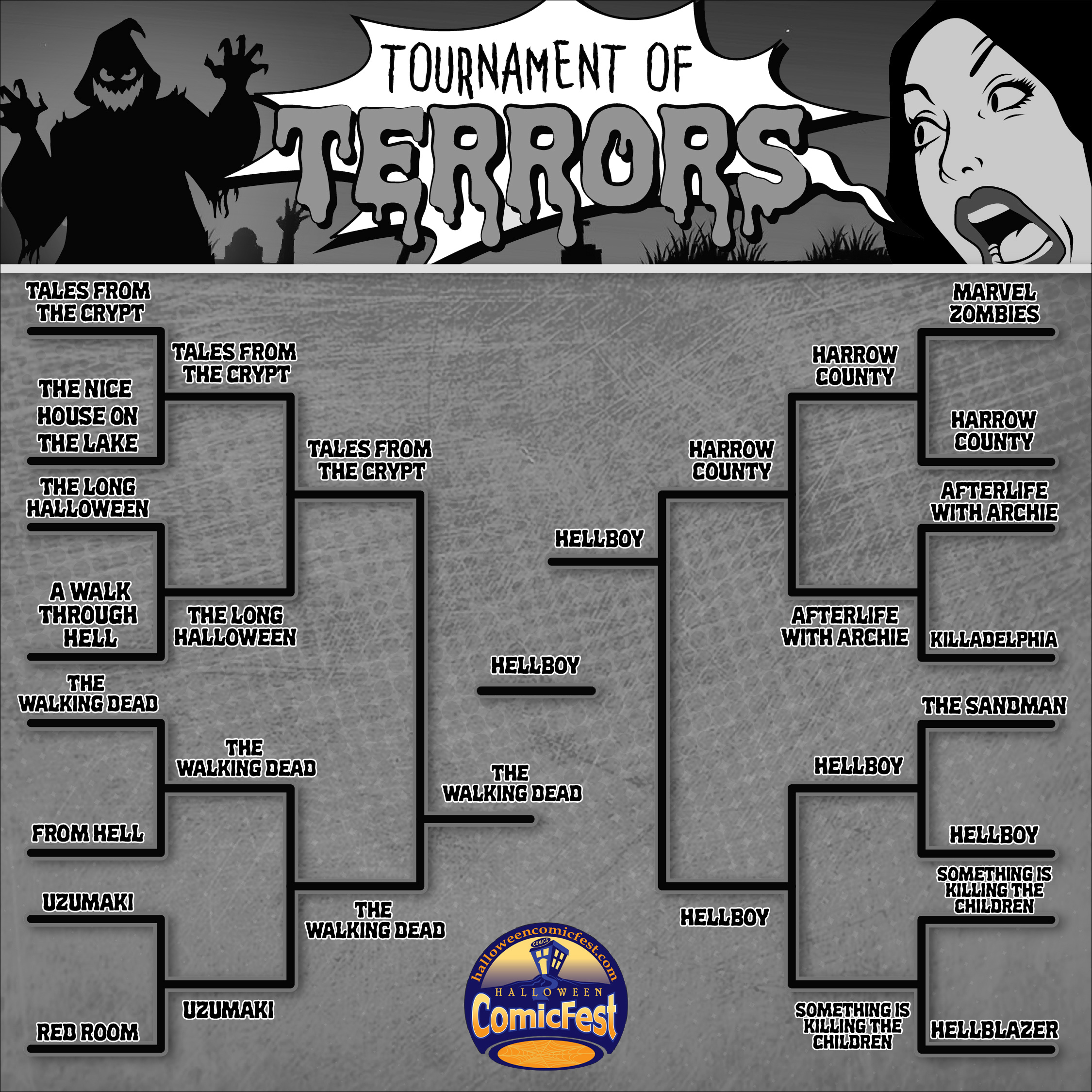 Voting is taking place now on our social pages so head over to Facebook, Twitter, or Instagram to make your voice heard and help us pick the best horror comic!